Sir Christopher Lee, one of the UK's most loved and most amazing actors and, at 92, one of its coolest people, has just proved how cool he still is. He's released a new heavy metal Christmas single called 'Darkest Carols, Faithful Sing'. A single that makes me pray to whatever entity is up, or not up, there — "Please make me as awesome as Christopher Lee when I'm 92".
'Darkest Carols, Faithful Sing' is a crazy, fun take off of the iconic Christmas carol 'Hark! The Herald Angels Sing', but this one has three heavy metal versions of the song.
Personally, I loved them.
By the way, this is not the first foray into Christmas heavy metal for Christopher Lee. He's done heavy metal versions of 'The Little Drummer Boy' and 'Silent Night' before, and he hit the Billboard charts around Christmas last year with his heavy metal single 'Jingle Hell' .
A year later, and he stills holds the record for being the oldest person ever to chart on Billboard.
You can buy all three versions of Sir Christopher Lee's latest heavy metal single 'Darkest Carols, Faithful Sing' on iTunes, and listen to a medley of that and his older songs below.
Advertising
Sir Christopher Lee this Christmas continuing to be a role model to young and old alike. Proving it doesn't matter how old you are. What matters is what you do with the time you have. Bless him.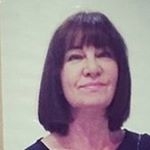 Latest posts by Michelle Topham
(see all)