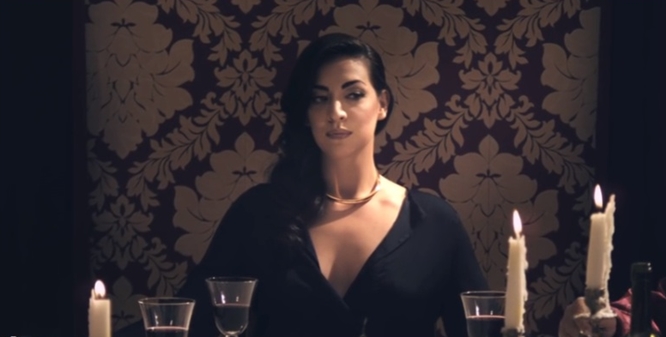 I was in Vienna, Austria last week, primarily to meet Conchita Wurst and then to finally see her sing live. During my visit, I also attended the Wider die Gewalt gala event at the Ronacher Theatre as Conchita was performing there.
Sat in the audience, however, I was also amazed to see the high caliber of other artists on the stage. So much so, I would have really enjoyed the evening even if Conchita had not been there (okay, maybe not quite as much, but close to).
Advertising
One of the artists I was absolutely fascinated with was Austrian singer/songwriter and pianist Clara Blume. Someone who I had never heard of until that night.
Blume was on stage early in the evening, but helped set the tone for the rest of the night, as she was superb, playing a cool song and with an excellent performance.
And then it dawned on me later on in the evening, I had actually heard of Clara Blume before, as she had been one of the 16 acts initially considered as Austria's entry for the Eurovision Song Contest 2015.
Sadly, she didn't make it into the final six to perform at the Austrian national selection final. A bit of a tragedy when you consider the caliber of the six that were chosen as, other than the Makemakes and DAWA, it was pretty dismal, and Clara Blume is superior in just about every way.
So today, I'm watching the official video for Clara Blume's 'Love and Starve' as my Repeat Rotation Video. The track is incredibly catchy and makes you want to dance, her voice is sultry and gorgeous, and the video is typically 'Austrian' — on the surface elegant and chic, but under the surface a little decadent, dark and more than slightly disturbing.
Advertising
As for Clara Blume, she is far more exotic looking than you might expect her to be coming from Austria. That's because of her Spanish-German mother and her Dutch-Indonesian father, who both obviously passed on some pretty major genes as she is gorgeous.
'Love and Starve' is from Clara Blume's debut album Here Comes Everything.
I've been listening to it on Deezer basically on 'Repeat' for most of the last few days and, let me tell you, it is incredible. (And specifically listen to 'Hold On' because, I guarantee you, you will become as addicted to Clara Blume as I seem to be now).
And now watch Clara Blume's 'Love and Starve' below. Listen to it with headphones and as loud as it will possibly go. But be warned, you will have a hard time not dancing in your chair – it's bloody fabulous.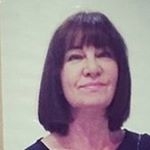 Latest posts by Michelle Topham
(see all)