American indie rock band Cold War Kids' single 'First' was featured on the first episode of Season 5 of the USA TV series 'Suits' on Wednesday. It was also the same episode of 'Suits' in which Elmo's 'Shine' was heard.
'First' is from the fifth Cold War Kids studio album, Hold My Home, which was released late last year, but you may be more familiar with the song from the trailer from the recent Bradley Cooper movie 'Aloha'.
As for Cold War Kids, they are from California and have been around since 2004. In a recent Reddit conversation, one of the band members joked they may be more aptly named as Cold War Parents nowadays, as five band members had recently had babies.
The band plays a mix of indie rock and blues rock, and are influenced by artists such as Fiona Apple, The Smiths, U2 and Nick Cave.
Listen to Cold War Kids 'First' in the audio video below. Nice, eh?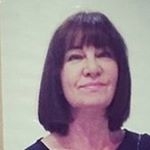 Latest posts by Michelle Topham
(see all)