Conchita Wurst fans may have guessed something was going on between Conchita and French designer Jean Paul Gaultier earlier today. That's because the Eurovision song contest winner tweeted a thank you and a photograph of flowers on her Twitter page. Flowers that had been sent to her by Gaultier with the message 'Welcome to Paris'.
So, it wasn't as big a surprise as it might have been to we die-hard Conchita fans when, just a couple of hours later, Ms. Wurst put up a photograph of herself on Facebook as the last model in Jean Paul Gaultier's Paris Fashion Week couture show.
Hand in hand with the man himself, no less.
Of course, Gaultier always chooses models that are different from the 'norm' for all of his couture shows – people like Spanish actress Rossy de Palma and gender neutral model Andrej Pejic.
So it's only fitting that Jean Paul has taken to Conchita Wurst in such a big way; sending her gowns for her live performance at Life Ball in May and for various other events around Europe, including La Fête de la Musique in Paris last month (that JPG dress was absolutely stunning and Conchita looked amazing in it).
After all, when the lovely Ms. Wurst is not only talented, beautiful, kind, and has an incredible sense of style, but is also proclaiming her message of tolerance and acceptance wherever she goes, Jean Paul Gaultier could hardly have chosen a better muse.
Meanwhile, admire the gorgeous Jean Paul Gaultier creation on the equally lovely Conchita Wurst in the photograph above, and make sure you check out the upcoming issue of Harper's Bazaar Russia, as I'm guessing there may be quite a few more.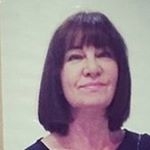 Latest posts by Michelle Topham
(see all)