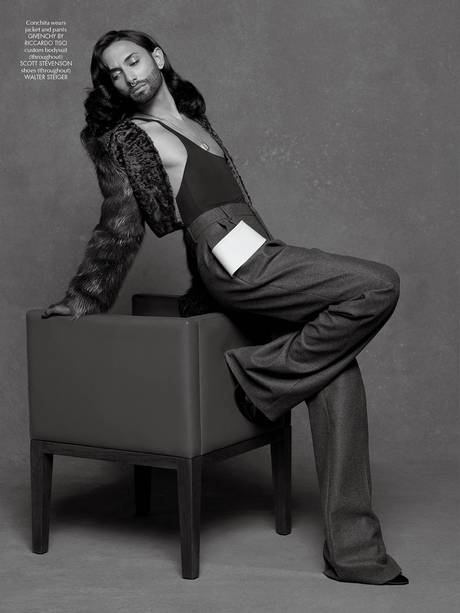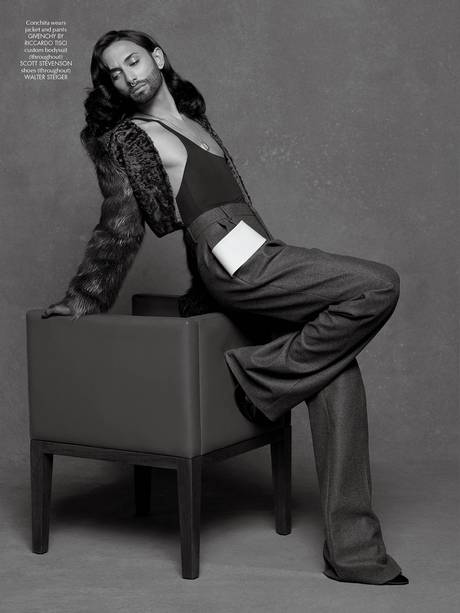 Eurovision Song Contest winner Conchita Wurst has been photographed by fashion icon Karl Lagerfeld for the new issue of CR Fashion Book. Knowing how much that girl loves fashion, I'd hazard a guess this was probably one of the highlights of her year.
Looking at the photos, however, fans may be in for a little surprise as the way Karl Lagerfeld photographed Conchita Wurst, she's looking a whole lot more like her alter ego Tom Neuwirth than the Conchita Wurst we all know and love.
Conchita was photographed by Lagerfeld in a variety of poses and clothes, with an interesting combination of both masculine and feminine styles, including suspenders and very masculine-style pants. With Conchita's strong features and, of course, the beard, however, that made these photographs very masculine in nature.
Personally, I'm still not sure I'm a huge fan of the Karl Lagerfeld Conchita Wurst photographs as, due to the limited amount of make-up she's wearing, they're just a bit too masculine for my taste and more about Tom than Conchita. Knowing Tom's penchant for privacy, I have to admit that bothers me a little bit.
However, I am thrilled for Conchita that she got an opportunity to meet someone I'm sure she's just idolized, and was able to do a fashion shoot that, if nothing else, is getting a lot of people talking.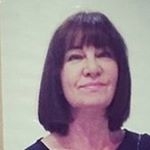 Latest posts by Michelle Topham
(see all)