If you are as big an admirer of Conchita Wurst as I am, you may be interested in two new videos filmed during CSD Berlin last night.
Conchita, of course, performed at the event and was the recipient of the Soul of Stonewall Award.
The first video is a short clip from Ruptly TV, a subsidiary of RT. It shows Conchita arriving at the event surrounded by well wishers and then later moments on stage where she received the Soul of Stonewall Award and performed several songs.
You will find that video here:
Conchita Wurst Scoops Soul of Stonewall Award
The second video, also filmed by Ruptly TV (RT), is of a Conchita Wurst press conference during CSD Berlin. The sound is quite bad and they have problems with the picture at one point and, yes, it is mainly in German so, if you don't speak it you won't understand much, but the video is well worth seeing just to see her in action (she handles the media better than almost anyone I've seen).
That video can be seen here:
Conchita Wurst Press Conference at CSD Berlin
Do note too how exceptionally lovely she looks and what an awesome dress!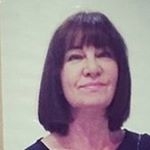 Latest posts by Michelle Topham
(see all)