Conchita Wurst is the person I'm most fangirling about nowadays, so it's only right that I keep up on where she's going to be singing even if, due to my current location (Asia), I can't see her live myself right now – man, I need to be back in Europe!. And soon.
That's why I'm telling you about one of the latest venues to announce a confirmed Conchita Wurst performance this summer – the Serena Pop & Rock Festival in Espoo, Finland (Espoo – what a great name!)
The Serena Pop & Rock Festival is actually in its first year, so it's a huge coup for the organizers to be able to get Conchita Wurst this early in their history. Especially as Conchita hasn't ever sung in Finland before. Bet her Finnish fans are thrilled. Lucky things! Plus, Finland is beautiful so Conchita will love it.
The festival will be held from 29-30 August, 2014, with tickets starting out at an affordable €37.50. If you'd like to go, you can get more information about the Serena Pop & Rock Festival and about ticket availability on the event's Facebook page.
As for Conchita Wurst, she's bopping all over Europe performing this summer as she's in great demand. Her next performance is this weekend at the CSD Berlin's Stonewall Gala where she's also going to be receiving an award.
Did I say I need to be back in Europe?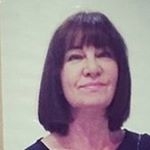 Latest posts by Michelle Topham
(see all)