With the popular Korean drama just one episode away from its series finale later tonight, yesterday's Crash Course in Romance, Episode 15 ratings showed the rom-com/murder mystery cementing its smash hit status for tvN.
Not only did the just-released Crash Course in Romance, Episode 15 ratings place the drama firmly in first place in its time slot, both nationwide in Korea and also in Seoul, the drama also earned its largest audience yet.
According to Nielsen Korea, the Crash Course in Romance, Episode 15 ratings had the drama with 15.5 percent of the audience nationwide, and an even larger 18.4 percent in Seoul.
Those numbers were an increase of almost 1.5 percent from its previous episode, both nationwide and in Seoul.
No surprise for anyone who watched the drama's latest episode, of course, as Episode 15 is when the murder mystery reaches its zenith, and when a couple of other plot points earn their conclusion.
It is also the first of the final two episodes that will (hopefully) wrap up all the many side stories we have been witness to over the last couple of months.
Including proving to us that Choi Chi Yeol and Nam Haeng Seon relationship will be nothing but happy going forward. (Fingers crossed!)
With Crash Course in Romance, Episode 15 being such a train wreck last night though (who writes something that bad after 14 superbly written episodes before it?), it will be interesting to see if its final episode can hold onto its large audience.
Or if people were so incensed with last night's twists and turns, and plain ridiculous out-of-the-blue situations, a sizable portion of them give up on it?
Guess we will all find out a few hours from now.
RELATED: Crash Course in Romance, Episode 15 stills released showing Choi Chi Yeol clinging onto Nam Haeng Seon for comfort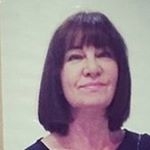 Latest posts by Michelle Topham
(see all)