I am absolutely thrilled to see Crash Course in Romance continue to do incredibly well in the ratings — in Korea and outside the country.
To see Crash Course in Romance, Episode 11 get its highest ratings in Korea last night, though, wasn't even remotely a surprise.
After all, in the previous episode, it ended with Hae Yi (played by Roh Yoon Seo) bursting into the math school and telling Choi Chi Yeol (via Mr. Popular's iPhone camera, of course) that Haeng Seon wasn't her mother but her aunt, and that she was not married.
To anyone who could see just how much Choi Chi Yeol (Jung Kyung Ho) loves Nam Haeng Seon (Jeon Do Yeon) then, it was obvious Crash Course in Romance, Episode 11 was the episode to watch.
And no surprise, therefore, that Crash Course in Romance, Episode 11 garnered its highest ratings for its Saturday night episode in Korea since the K-drama kicked off back in January.
After all, everyone who has loved the romance between this older couple since the drama began was desperate to know what Choi Chi Yeol would do next.
And no, we weren't disappointed.
That is why Episode 11, titled "The Functional Relationship of Our Love", scored a 12.4 percent share of the audience in its time slot nationwide, and an even higher 14.6 percent share in Seoul.
Both earned the Korean rom-com first place in its time slot.
Considering its Sunday episode has always garnered a larger audience than the drama's Saturday episode then, you can expect tonight's Episode 12 to grab an even larger percentage of the audience than its highest rating yet last Sunday night.
Especially as Chi Yeol's secretary Ji Dong Hee (played by Shin Jae Ha) is looking increasingly suspicious, Chi Yeol and Haeng Seon are settling into "couplehood", and the murder mystery is beginning to heat up as well.
If you haven't yet watched Crash Course in Romance, but are looking for a good Korean rom-com to settle in to, this one is one of the best of 2023 so far.
You can watch it on tvN in Korea, and on Netflix outside the country.
If you have already seen Crash Course in Romance Episode 11, watch the trailer for tonight's episode below. Sorry though, it is via tvN, so no English subtitles.
RELATED: Watch Crash Course in Romance's Mr. Popular in behind the scene footage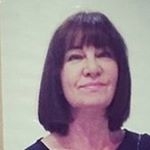 Latest posts by Michelle Topham
(see all)