Since my recent trip to Vienna, I'm even more fixated on Austria musicians than I was before I left. So today, don't be surprised when you get another Austrian band for my Repeat Rotation Video today.
This one is a band called Dawa, and you may recognize them from Austria's national selection for Eurovision 2015 where they competed to represent Austria at Eurovision 2015. They eventually came in second place behind The Makemakes.
And, personally, while I love Dawa and think their music is gorgeous, I could see at the time why they weren't picked for Eurovision 2015 as, 'Feel Alive', the song they chose to perform really was not a Eurovision-style song at all.
But today I've been listening to Dawa's 'If You Return', a beautiful track from their second album Psithurisma, which was released earlier in the year. Psithurisma, by the way, means 'rustling of leaves', and with the stark, melancholic feeling of that word, it certainly suits the music on this album.
As for Dawa, they are John Dawa (vocals/guitar) Barbara Wiesinger (vocals/percussion) Laura Pudelek (cello) and Oama Richson (cajón/percussion), and they call their music acoustic cello folk soul pop.
But, honestly, you don't really need to know that. All you need to know is what they produce is amazing, their vocals are superb, their music is soul-grabbing and, man, is that a gorgeous cello.
Watch Dawa's 'If You Return' below. Now all I'm hoping is that they're playing somewhere live the next time I hit Vienna, as I will definitely be there.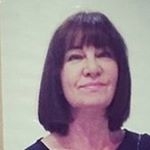 Latest posts by Michelle Topham
(see all)