Dear Evan Hansen 'Waving Through a Window' dance remixes released
You know how it is. When a song is popular, the record company will often try to make even more money out of it. So is the case of Broadway musical Dear Evan Hansen's 'Waving Through A Window', which has had dance remixes of the song released today.
There are three remixes by Tony Moran, Lodato and Joseph Duveen, and DJLW.
Now, do I sound a bit irritated by this? Well, yes, a little bit. After all, I do wonder sometimes how much money is enough for the major record labels? Particularly when so many of them pay the artists who actually created and recorded the songs peanuts.
That being said, the 'Waving Through a Window' dance mixes are surprisingly quite good. Especially the remix created by Lodato and Joseph Duveen.
Related: Watch Ben Platt perform a gorgeous live version of 'For Forever' on Stephen Colbert
Listen to all three in the videos below.
As for Dear Evan Hansen, the news with that incredibly successful Broadway musical is critically-acclaimed star Ben Platt announced this month that he will be leaving the show in November.
Noah Galvin will take his place and, yes, he has huge shoes to fill.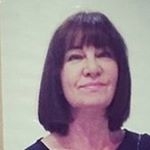 Latest posts by Michelle Topham
(see all)