In an almost-hour-long interview on The Brendan O'Connor Show in Ireland this week, Irish singer songwriter Bono seemed to say U2 will perform in Las Vegas in 2023.
Or, put it this way, he didn't deny U2 will be performing in Vegas in the near future, saying:
I can't announce Vegas, you'd have to shoot me! But if it happens, I can promise you it won't be like anything you've ever seen in Las Vegas or anywhere, ever. There's no place yet big enough. For us to go, it has to be something that no-one's ever gone before.
Then again, this isn't particularly big news for true U2 fans, as it was also reported back in July it was likely the Irish rock band would be the first act to perform at Las Vegas' new MSG Sphere once it officially opens.
It wouldn't be a true U2 residency either, as the dates the band would play are spread out over several months, rather than having a block of days, weeks or months like some other similar high level artists have offered.
Not that anyone would be complaining, as U2 in concert anywhere and at any time is a glorious thing.
Any Las Vegas performance by U2 though will be towards the end of 2023 rather than the beginning, as it has been reported several times the MSG Sphere isn't likely to officially open until September or October at the earliest.
If U2 does perform in Vegas, it will be the band's first live concert since December 15th, 2019 when they played in Mumbai, India.
Bono was on The Brendan O'Connor Show to talk about his new memoir Surrender: 40 Songs, One Story, which was published on November 1st, and is the first book he has written.
The 62-year-old musician has also kicked off his official book tour in promotion of Surrender: 40 Songs, One Story, with his next appearance set for tomorrow, November 6th, in Toronto, Canada.
Bono will wrap up the book tour on November 25th in Paris at Le Grand Rex but, with a fair number of cities in North America and Europe, there maybe one near you, eh?
The Brendan O'Connor Show described Bono's appearance this way:
U2's Bono joined Brendan in studio to discuss the experience of writing his new autobiography, the importance of his faith throughout his career, and what a U2 Las Vegas residency might look like were it ever to happen.
Listen to Bono's interview with Brendan O'Connor here. It's a good one.
You will find the list of upcoming book tour appearances here.
BLAST FROM THE PAST: Remember U2 busking on a New York subway platform?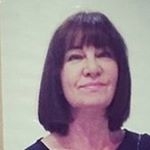 Latest posts by Michelle Topham
(see all)