The 2012 Dinosaur Jr.'s cover of 'Black Betty' along with its b-side 'Pond Song — Live' is a welcome addition to my playlist of Music to Listen to While I Work this week.
An addition I wouldn't have been listening to if both songs hadn't suddenly popped up in my YouTube subscription list a couple of hours ago due to the American alternative rock band suddenly uploading the two songs to their YouTube channel.
'Black Betty' is an eight-year-old cover of what was thought to be an African-American work song from the late 1800s (negro work songs as they were called when the most well-known version of the track was released by African American blues and folk singer Lead Belly on his album Negro Sinful Songs back in 1939).
'Black Betty' was originally recorded several years before that, however, when it was recorded in a Texas state prison by two American musicologists.
They had several prisoners perform the song a cappella at the time so they could capture the unique sound for posterity.
Since then, it has also been covered by artists like rock band Ram Jam, Nick Cave & The Bad Seeds, Tom Jones, Moby, Melvins, Ministry and Meat Loaf.
The Dinosaur Jr. cover of 'Black Betty' doesn't waver much from these other versions in its originality, but it is still a solid piece of work that is highly enjoyable to listen to.
As for the folk rock 'Pond Song — Live', the original version of that song was released way back in 1988 on Dinosaur Jr.'s third studio album Bug. An album that is still one of my favorites from that decade, and one that was enjoyed by critics at the time as well.
The live performance of the track on this 2012 release on the Jagjaguwar label definitely does the song justice.
Check out Dinosaur Jr.'s 'Black Betty' and 'Pond Song — Live' in the videos below and in the Spotify widget below that.
And then add them to your Songs I'm Listening To While Stuck at Home list. They're great!
You can buy them or listen to them here.
Related: Dinosaur Jr.'s Conan performance of 'Goin' Down' features awesome guitars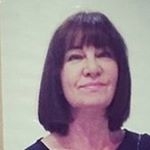 Latest posts by Michelle Topham
(see all)