The incredibly popular and long-lived Japanese pop rock band Do As Infinity (aka DAI) has announced their first ever livestream concert will be taking place on December 19th.
The concert, which will be available to stream worldwide, will be without their usual backing band. Instead, the two main band members — vocalist Tomiko Van and guitarist-vocalist Ryo Owatari — will give an acoustic performance of some of their most popular songs, as well as chat about their music.
No, it won't have the same powerful rock sound we are all familiar with when it comes to Do As Infinity, but just to see these two powerhouses of talent performing live no matter where you are in the world will definitely be worth the ticket price.
Especially as, in more than 21 years as a band, Do As Infinity have never done this kind of thing before. If the concert is a big success, however, maybe there will be more of them?
Fingers crossed.
You can buy tickets for what they are calling the Do As Infinity Streaming Live: Acoustic Room concert here.
Tickets are 3,800 yen (around $36) including tax.
Just be sure you live in a country that does not have Vimeo blocked as, if you do, you will not be able to access the live stream. (continue reading and listen to one of DAI's most popular tracks below…)
Haru Nemuri releasing single 'bang' in January — reschedules North American tour 2021 dates
The Do As Infinity Streaming Live concert will stream on December 19th, at 19:00 JST.
If you miss it or want to watch it again, as long as you have purchased a ticket for the concert, you will be able to access it until December 2nd at 23:59 JST, and can watch it as many times as you like during that 3-day period.'
Until then, watch the video for one of Do As Infinity's most recent releases — '化身の獣' ' — and get yourself in the mood for what is likely to be a superb concert.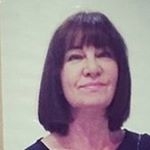 Latest posts by Michelle Topham
(see all)