Doctor Cha, Episode 2 audience increases almost 60 percent over first episode
It appears the popularity of South Korean drama series Doctor Cha is beginning to take off with Nielsen Korea reporting the ratings for its second episode, which aired in Korea last night.
Those ratings show Doctor Cha, Episode 2 had a huge increase in the number of viewers from its first episode.
Advertising
An episode that itself was able to grab a sizeable number of the Korean drama-viewing public when it aired on Saturday night.
That increase of nationwide viewers was an almost 60 percent increase over the drama's first episode, meaning news probably traveled fast at just how good and how funny the rom com is, and how fabulous the characters.
Nielsen Korea figures show the Doctor Cha, Episode 2 audience increased from 4.93 percent during its first episode to 7.78 percent nationwide last night.
In Seoul, the second episode fared even better, grabbing 8.63 percent of the audience share, which was up from the 5.46 percent of its first episode.
Doctor Cha, Episode 2 audience also like the drama outside Korea
Outside South Korea, international audiences also seem to be enjoying the comedy medical drama, with My Drama List viewers currently rating it 8.1 out of 10 (again, a high rating for that site).
Advertising
After the second episode aired, viewers have comments like "After watching the 2nd episode this is definitely staying on my watchlist" and "I totally love it! Been waiting to see woohyuk as main lead, so excited for more".
Several are also commenting that, while they weren't sure if they would stick with the medical drama after Episode 1, the fact that Episode 2 was so good solidified their intention to watch it through to the end.
Doctor Cha stars Uhm Jung Hwa as Cha Jung Sook and Kim Byung Chul as Seo In Ho, a husband and wife in a disfunctional marriage.
Until Jung Sook decides, after spending 20 years in this marriage while supporting her surgeon husband in his career, it is now time for her to return to the medical career she left when they got married.
Doctor Cha airs on JTBC every Saturday and Sunday at 22:30 (KST), and outside South Korea on Netflix in some regions.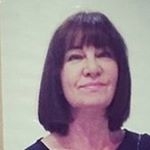 Latest posts by Michelle Topham
(see all)