Last week's episode of the medically-themed drama Dr. Romantic 3 was beat out in the ratings quite substantially by its closest competitor Doctor Cha, with Dr. Romantic 3 earning 13.4 percent of the ratings to Doctor Cha's 18.4 percent nationwide in South Korea.
This week, however, as the new episode of Doctor Cha saw a huge fall in its audience share, Dr. Romantic 3 is starting to catch up.
That catch up had Dr. Romantic 3, Episode 10 earning 13.5 percent of the ratings nationwide compared to Doctor Cha's 14.42 percent. (See Nielsen Korea ratings here)
In Seoul, the gap was also similar, with Dr. Romantic 3, Episode 10 earning 13.4 percent of the audience share compared to Doctor Cha's 14.56 percent.
It will be interesting to see how the ratings change for next week's episode of both dramas, and whether Dr. Romantic 3 can catch up even further, or if Doctor Cha will go back to steaming ahead?
What do international viewers think of Dr. Romantic 3, Episode 10?
While a sizable number of international viewers either now detest Doctor Cha as its writer continues to flounder with each new episode, or have already dropped the drama due to that annoyance, Dr. Romantic fans are even happier as each new episode airs.
On My Drama List, the medical drama is still holding steady with a very high 8.8 out of 10 rating
Most viewers are also not only complimenting Ahn Hyo Seop's performance in Dr. Romantic 3, Episode 10 but also seeming to be enjoying the direction the writer is taking the plot.
One opinion that seems to be held by many was stated by one viewer:
I love the way I CANT TAKE MY EYES FROM THE SCREEN. Every little scene this season is so good, and interesting. Dr Romantic is definitely one of my favorite K-dramas of all time. The way they make every episode, the characters, relationships, emotions, everything is so incredible here. 
The plot also seems to be holding up, even though it is an unusual third season (unusual for Korea, at least), with one viewer even commenting:
I am not the biggest fan of this trend of multiple seasons for kdramas but this one is defintely an exception!
The next episode of Dr. Romantic 3 airs next Friday on SBS TV in South Korea at 22:00 (KST).
Outside Korea, the eleventh episode of Dr. Romantic 3 will be  streaming on Disney+, Kocowa and Viki.
Let's see how it holds up to Doctor Cha in next week's ratings then, eh?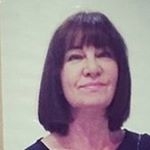 Latest posts by Michelle Topham
(see all)