Florence + the Machine's Florence Welch says Billie Holiday, Etta James and Nina Simone were the first voices that spoke to  her
British singer songwriter Florence Welch, lead vocalist of the indie rock band Florence + the Machine, was adorable when she showed up as a guest on Late Night with Seth Meyers last night. Talking as she did about being incredibly nervous, loving to be on tour, writing spells as a child and believing she was a witch, and having a first band with the awesome name Toxic Cockroaches.
As Welch also admitted, she is not good on talk shows so does not do that many. "I get really nervous. I get quite shy. So yeah, I get a bit scared. But I'm gonna try".
And then she got through her entire Seth Meyers interview, while being charming, giggly and lovely.
One of the things Florence Welch talked about to Meyers was how she knew she wanted to be a singer. Right from being eight years old when she put on her mother's clothes, and sang to Billie Holiday while holding a wine glass full of orange juice.
Because, yep, she knew Billie Holiday was fabulous, and she knew she was a tragic figure. And that's what she liked.
"I was like, yep, I know what I'm going to be. And it involves drinking and being sad, and I went there".
Florence went on to say Billie Holliday, Etta James and Nina Simone were the first voices she was ever drawn to, which is probably why she seems like such an ethereal quite tragic figure herself when she performs.
Florence showed up to talk to Seth Meyers as part of her promotion of Florence + the Machine's new album High As Hope. The album was released today on Republic Records and Virgin EMI, and is likely to do extremely well. Especially considering the phenomenal reception the band has already had to previously released songs 'Hunger', 'Sky Full of Song' and 'Big God'.
Watch Florence talk about her influences, and how she knew she was going to be a singer from early on in the video below.
Florence and the Machine performing '100 Years' live on Later…with Jools Holland is life itself — Watch!
Florence and the Machine's 'Wish That You Were Here' is other-worldly gorgeous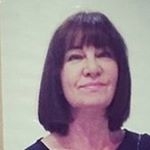 Latest posts by Michelle Topham
(see all)