If I could see any artist I haven't yet had the privilege of experiencing perform live, I would choose American synthpop band Future Islands.
Because with his superb voice, dynamic stage performance and his always singing with such simple, honest emotion, the band's lead singer Samuel T. Herring touches me more than many other artists could.
Of course, Sam proved that again last night when Future Islands made their debut on The Late Show with Stephen Colbert where they performed one of their newest singles 'For Sure' — and gave that show's best performance this year.
Future Islands' performance on Colbert was in the studio, of course, but not in front of a live audience. Those have sadly gone by the wayside almost worldwide during the current panic over Covid-19.
But, to say Sam wasn't getting the energy from an audience he would normally get during a live performance, you could not tell.
After all, even though his performance of 'For Sure' was more low-key than normal, he was still quite theatrical. Especially with his signature agonized facial expressions and sweeping hand gestures.
Expressions and gestures that add such a feeling of intensity to every song he sings.
Future Islands' 'For Sure' is from the band's upcoming sixth album As Long as You Are, which will be released tomorrow, Friday, October 9th.
It was the first single released from the album back in July, followed not long after by 'Thrill' and 'Born in a War'.
If the three songs are even remotely suggestive of the rest of the album, it is likely to be in my top three of 2020.
Along with tomorrow's album release, Future Islands will also be performing a live-stream concert to support As Long as You Are. It will be the band's only concert of 2020, and will stream October 9th at 7pm PT/10pm PT.
You can still grab tickets for it here. (Article continued below…)
Future Islands Sing 'Seasons (Waiting On You)' on Letterman, Genius Revisited: Repeat Rotation Video
Until then, watch  that gorgeous Future Islands' 'For Sure' performance on Colbert below.
And, just a reminder, and I never recommend this sort of thing but, you might want to find a way to download it (for private use, of course!), as live performances on Colbert tend to sadly disappear from his YouTube channel quickly.
And this one is so damn lovely, it would be a crying shame to lose it.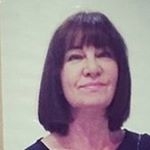 Latest posts by Michelle Topham
(see all)