Goo Goo Dolls have just released one of the best Christmas music videos I have seen in years for their song 'You Ain't Getting Nothin" — one of two original songs appearing on the alternative rock band's debut Christmas album — It's Christmas All Over.
The animated music video was created by Venturia Animation Studios, and features Santa Claus and the world's naughtiest kid in an animation influenced by TV series like Bewitched (check out those opening titles) and The Brady Bunch, as well as the classic cartoon How the Grinch Stole Christmas.
The song 'You Ain't Getting Nothin" this year is as standout as the music video too, with its addictive melody and cool swing jazz feel.
Throw in those fun lyrics:
I truly feel for your current circumstance
You think I'm giving in, you ain't got a chance
You know I love you but you drive me insane
Chaos is your middle name
and this song should become a Christmas classic on its own.
As for Goo Goo Dolls' It's Christmas All Over album, it was released this month via Warner Records and features holiday songs like 'Hark! The Herald Angels Sing', 'Have Yourself a Merry Little Christmas' and 'Let It Snow'.
The album also includes two original songs — the wonderful 'You Ain't Gettin' Nothing' and the previously released and equally fabulous 'This Is Christmas' — a track that is already rocketing up the charts itself.
They are not the first Christmas songs Goo Goo Dolls have ever released, however, as 2017 saw them record a lovely version of 'Silver Bells' too.
Watch the Goo Goo Dolls 'You Ain't Getting Nothin" music video below, because it is utterly glorious, and then stream the band's just-released Christmas album on the Spotify player below, and on other music platforms here.
You can buy the album, along with some Christmas merch, via the band's website.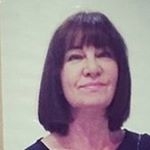 Latest posts by Michelle Topham
(see all)