A song I have come back to time and time again over the last few years, because I think it is one of the most beautiful and touching ever released, is 'To Build a Home' by The Cinematic Orchestra and Patrick Watson.
A song that was released by the British nu jazz/downtempo group in collaboration with Canadian singer songwriter Patrick Watson in 2007, and which has been licensed for play on an enormous number of TV series and movies ever since.
Considering the track is stunningly beautiful, and heart-rippingly sad, that is probably no surprise.
One of those TV series is the new HBO series Scenes from a Marriage, which uses 'To Build a Home' by The Cinematic Orchestra and Patrick Watson on its trailer to such glorious effect.
Especially considering the entire premise of the song is how most of us want to build a home with the one we love, only to often discover things quickly turn to dust.
The song was a single release from The Cinematic Orchestra's third studio album Ma Fleur, which was released in 2007.
Surprisingly, at the time of its release, it only charted on one chart — in France– and at just #96.
Related: The song in the Scenes from a Marriage trailer where Jonathan is singing to his child is by Monsters of Folk
Since then, of course, it has become the song the group and Patrick Watson are most known to have created.
It is also one of those songs you can listen to a thousand times, and still be as touched the thousandth time as you were the first.
Listen to 'To Build a Home' by The Cinematic Orchestra and Patrick Watson from the Scenes from a Marriage trailer on their album Ma Fleur in the Spotify widget below. (On Spotify, by the way, it has been listened to almost 350 million times).
There is also a stunning live performance Patrick Watson and The Cinematic Orchestra gave at The Barbican in London down below you must watch.
And watch and watch and watch again.
Scenes from a Marriage premiered on HBO last night.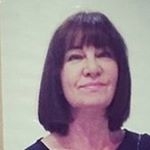 Latest posts by Michelle Topham
(see all)