When I commented yesterday it was likely the new Korean historical drama Goryeo-Khitan War (aka Korean-Khitan War), which is currently only being streamed by Netflix to a small number of Asian countries, would likely end up with a worldwide audience soon, that was because of the drama's strong opening ratings.
(Along with my suspicion it was Netflix's plan all along!)
With the ratings now in for last night's airing of Goryeo-Khitan War, Episode 2, that chance just got quite a bit higher.
Advertising
After all, when Netflix sees the drama's ratings in South Korea shot up a full 1.3 percent compared to its first episode, yep, the streaming service could very well have a hit on their hands if they let most of the world watch it.
Especially as the drama has 32 episodes planned and a final episode not planning on being aired until the end of February, which is a lot of viewing time.
According to Nielsen Korea, the Goryeo-Khitan War, Episode 2 ratings were 6.8 percent nationwide last night, which is a big jump from Episode 1's already strong 5.5 percent on Saturday.
Particularly as it airs in a time slot directly opposite tvN's very popular Castaway Diva, so the KBS2 drama definitely had strong competition.
The drama's Seoul ratings were equally good on Sunday night as well, seeing a jump from Episode 1's 5.1 percent to last night's 6.1 percent.
Advertising
Both of those ratings also meant Goryeo-Khitan War was the fourth most-watched TV show on South Korean TV on Sunday.
The next episode of Goryeo-Khitan War will air next Saturday, November 18th on KBS2 and on Netflix for select countries.
Fingers crossed the rest of us will get access to the Kim Dong Jun-led drama soon too as, from the trailer and episode previews alone, if you enjoy a good historical K-drama this one looks stellar.
Check out the Goryeo-Khitan War, Episode 3 preview below.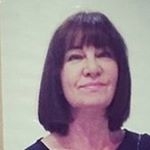 Latest posts by Michelle Topham
(see all)