Japanese hip hop/pop rock band GReeeeN has just released the lyric video for their latest single. The track is called 'from', and is a follow up to their song 'lemonade', which was released just a month ago.
The band says 'from' was released especially for their fans.
Advertising
After all, so many people were not able to attend GReeeeN concerts in the last year and a half due to the panic over Covid-19, while others were able to see concerts just like normal.
That meant their fans were separated from each other but, as the song explains, that's okay as those people still have bonds with each other even if they weren't able to physically be in the same place at the same time.
GReeeeN's 'from' was a surprise release from the popular Japanese band this week. Probably the only band in the world, by the way, whose members are all practicing dentists.
Related: GReeeeN performs 'Taketen' the Gyokō no Nikuko-chan ending theme song
The song itself begins as a lovely, mellow electro pop track with a catchy melody and a sweet beat that explodes into an energetic chorus.
Advertising
Unfortunately, the band has only released a 1:46 second snippet of the song, so we have yet to find out what the rest of the song sound like.
The rest of GReeeeN's 'from' will be released at a later date, but the band has not yet said when.
Until then, listen to the snippet from the song below.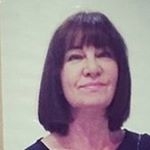 Latest posts by Michelle Topham
(see all)