The late American singer songwriter Harry Nilsson's songs have been showing up on hit TV series quite a lot in the last couple of years, with the latest track to do so being Harry Nilsson's 'Everybody's Talkin", which made an appearance on the new episode of the supernatural drama The Winchesters last night — The Winchesters, Season 1, Episode 4, "Masters of War".
That classic and now iconic pop track was played over the episode's ending montage.
Harry Nilsson's 'Everybody's Talkin" was originally released on his third studio album Aerial Ballet in 1968 as the second single from the album.
The song pretty much went unnoticed everywhere but Canada, where it made it into that country's Top 40.
But, after being used as the theme song for the hit movie Midnight Cowboy, however, it was re-released, and immediately skyrocketed to #6 on the Billboard Hot 100 chart.
Since then, the song has gone down in movie history as one of the best ever theme songs.
Listen to Harry Nilsson's 'Everybody's Talkin" from last night's The Winchesters on the soundtrack of Midnight Cowboy, and in the video of a live TV performance he gave of the song.
RELATED: Listen to Josephine Baker's 'Paris Chéri' as played on The Winchesters last night — it's cool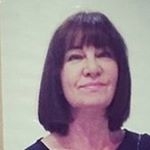 Latest posts by Michelle Topham
(see all)