Japanese visual kei metal musician, songwriter and record producer HIZAKI is releasing a new mini-album in February.
The mini-album, is called Rusalka and will be the guitarist's first solo release since his Back to Nature release in 2019.
The EP will come in two editions, with each featuring six instrumental tracks. The DVD in the Limited Edition version will feature a music video of the title track, as well as live footage from one of HIZAKI's concerts in October last year.
Advertising
HIZAKI's Rusalka will release on February 17th which, not coincidentally, is the musician's 42nd birthday.
Who is HIZAKI?
For those of you who arrived here by searching for 'kei metal musician' or 'Japanese guitarist', you may not be familiar with HIZAKI who is, by the way, one of Japan's most well-known metal guitarists.
Along with a thriving solo career, which has been in existence professionally since 1997, HIZAKI also plays with other music projects and bands.
Advertising
He is most known as the guitarist for the Japanese symphonic power metal band Versailles, a band he co-founded with vocalist Kamijo in 2007.
HIZAKI also plays with the visual kei symphonic power metal band Jupiter, which he founded with guitarist Teru, drummer Yuki and bass guitarist Masashi in 2013.
Seven years later, and Teru and HIZAKI are the band's only original members. (continue reading and watch a calendar shoot with HIZAKI after the promo…)
Lovebites 'Glory, Glory, To The World' EP features 4 exclusive songs, releases in March, 2021
HIZAKI is extremely active in his solo career, with a concentration on both recorded releases and concert tours. His upcoming Rusalka will be his seventh album or EP as a solo artist.
HIZAKI's Rusalka will be released on February 17th, 2021.
Something he announced during a video for a calendar photo shoot.
Watch that video below and, if you don't understand Japanese, you can hit the 'CC' button and request Auto-translate in your own language. The translation is nowhere near perfect, but you can get a sense of what he is saying.
And yes, HIZAKI is beautiful.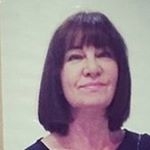 Latest posts by Michelle Topham
(see all)