The phenomenal Japanese metal band Lovebites has announced a new EP release in March, 2021.
The upcoming Lovebites EP is called Glory, Glory, To The World and will feature four songs that will not appear on future releases. (see track list below). Meaning, for fans, this is the only way you can get the tracks.
The EP is the follow up to the all-female metal band's third studio album Electric Pentagram, which was released in January, 2020.
Glory, Glory, To The World will also be the group's third EP release — the first since their Battle Against Damnation back in mid-2018.
Lovebites' record releases in 2020
While 2020 has been an odd year for most musicians around the world, forcing them to either release nothing at all or do so via limited outlets, Lovebites doesn't seem to have been hampered with that problem as much.
The Japanese metal band has already released their live album Five of a Kind – Live in Tokyo 2020 — in July, via the Victor Entertainment label.
On Christmas Day, they also released their Awake Again – Live from Abyss video album via the same label. Now they have a new EP coming up as well.
So, when a Lovebites statement says:
On one hand, working on this album during the spread of coronavirus has been mentally draining. On the other, the music created in such darkness has managed to become full of feelings of salvation and light. This body of work is full of a positive power unlike anything else in the history of Lovebites".
I would have to add that, thankfully for the women and their fans, Lovebites seems to still have been luckier than many other musicians. Those who don't have major labels backing them, for instance. (continue reading and listen to/watch a Lovebites' live performance after the promo…)
Haru Nemuri releasing single 'bang' in January — reschedules North American tour 2021 dates
Lovebites Glory, Glory, To The World EP is due to release internationally on March 10th, 2021 via JPU Records. With the band putting out nothing but extremely high-caliber high-energy music, this one should be stellar as well.
Until March, check out Lovebites' live performance of 'Holy War' live at Zepp DiverCity Tokyo earlier this year to see just how stellar.
Because, Good heavens, Asami's vocals, Haruna's drumming, Midori and Miyako's amazing guitar and Miho on bass are so damned good, they are hard to beat.
No wonder the band's 2021 tour has already sold out.
Track listing for Lovebites, Glory, Glory To The World:
1. Glory To The World
2. No Time To Hesitate
3. Paranoia
4. Dystopia Symphony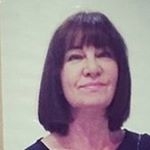 Latest posts by Michelle Topham
(see all)