After giving a superb one-take live performance of her hit song 'Stellar Stellar' last week, Japanese virtual singer Hoshimachi Suisei was back on The First Take YouTube channel this week.
This time with a phenomenal one-take performance of  'Michizure', the lead single from her just-released album Specter. Just like last time, it is also a special arrangement.
Meanwhile, 'Michizure' is yet another banging track written and composed by Ayase, the producer part of the massively successful Japanese super duo YOASOBI.
But it wasn't just Hoshimachi Suisei's gorgeous voice that made this The First Take performance so special (although her voice is a massive part of it), it was also that stunning outfit her 3D model was wearing, and how the animation of all of it was so perfectly achieved.
So much so, you can even see the folds on her sleeves move as she waves her arms as she sings, and see how much more relaxed the singer seems to be since her first performance on the Sony-owned YouTube channel last week.
A performance that went viral, earning Hoshimachi Suisei almost 8 million views in just a few days.
In other words, Sony's foray into virtual singer's for the first time on The First Take isn't likely to be their last.
It is also likely we will be seeing Hoshimachi Suisei back again soon, as fans obviously love her. With that kind of phenomenal performance, why wouldn't they?
Watch Hoshimachi Suisei perform 'Michizure' live on The First Take below.
You can also listen to the recorded version of the track, along with 10 other superb songs on her new album Specter below that and, of course, follow her on YouTube and on Spotify.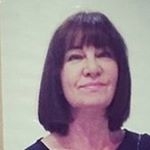 Latest posts by Michelle Topham
(see all)