One of the biggest stars in the Japanese pop music industry is Aimer.
Known for her deep, husky voice, the J-pop singer and lyricist has almost 2 million subscribers on her YouTube channel, and over 800 million plays of her music videos.
Throw in Aimer has over 3.6 million followers on Spotify, and often gains the #1 spot on Japan's Oricon chart with her single releases, and it is easy to see how her hard work has paid off over the last decade.
How old is Aimer though, how did she get her start in music and, for that matter, how big of a star is she in Japan?
How old is Japanese singer Aimer?
Aimer was born on July 9th, 1990 in Kumamoto, Japan, so she recently turned 32-years-old.
Her birth sign is Cancer.
How did Aimer get her start in music?
Aimer was always interested in music from being a small child, as her father was a bassist in a band, and she began playing the piano while still in elementary school.
She learned to play the guitar in high school, and was heading towards a professional music career when she lost her voice due to overusing it.
After a period of not singing, she recovered her voice but with its now-husky quality. Something that has captivated fans and critics alike ever since.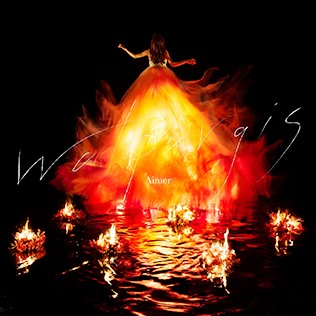 By the time Aimer was 20-years-old, she was affiliated with the Agehasprings talent group, and that is when her professional music career really kicked off.
She released her first full album in late 2012, and has released seven others since, including her latest Walpurgis, which came out in April, 2021.
Two cover albums, a couple of compilation albums, almost 30 singles, several collaboration singles with some of Japan's   and a slew of music videos, and Aimer is as prolific as she is talented.
How popular is Aimer in Japan?
The J-pop singer's singles are regularly in the Top 5 of the Oricon chart, as well as at the top of the Billboard Japan Hot 100.
Aimer has also gained even more success after her songs were featured as opening or ending theme songs on anime series like Fire Force, Demon Slayer: Kimetsu no Yaiba and Vinland Saga.
She has also provided the theme songs for a couple of the Fate/stay night films.
Watch Aimer's video for 'Asa ga kuru', the Demon Slayer:Kimetsu no Yaiba Entertainment District Arc Ending Theme, and listen to her Walpurgis album below, and you will quickly see why she is one of Japan's most successful pop singers.
RELATED: Aimer's theme song for the Japanese movie Anata no Ban Desu is gorgeous — Listen!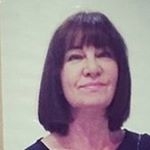 Latest posts by Michelle Topham
(see all)