In the mess that is currently the world in 2020, there is some lovely news today. Australian rapper, singer and songwriter Iggy Azalea has a son.
Yep, you read that correctly.
The often controversial 30-year-old Azalea posted an announcement in her Instagram Stories this morning. On a black background, it simply said:
"I have a son.

I kept waiting for the right time to say something but it feels like more time passes the more I realize I'm always going to feel anxious to share news that giant with the world.

I want to keep his life private but want to make it clear he is not a secret & I love him beyond words".
Azalea did not share a photograph, mention her son's name, or say how old he was or where he was born.
She also did not say anything about her son's father, although it is presumed he is the man Azalea has been dating for the last two years — rapper Playboi Carti — who is seven years' Azalea's junior.
Meanwhile, Iggy Azalea currently has only 14 photographs on her Instagram account, yet still has almost 13.5 million followers.
If some fans are not yet following her account, chances are after they hear about this announcement — and how secretive Azalea can be — they will be.
Congratulations to the (probably?) new mom, because that is lovely news. And, no, we won't be posting any personal details about Azalea's son as he deserves all the privacy she wants for him.
Related:  Iggy Azalea's live performances with Anitta on 'Jimmy Fallon' is awesome — watch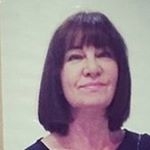 Latest posts by Michelle Topham
(see all)