In The Land of Leadale will be available on Crunchyroll in most regions
Living in Europe, I am always at my happiest when new anime are announced to be streaming on Crunchyroll.
After all, just about all of Europe has access to a huge amount of anime on Crunchyroll, while Funimation is completely blocked to most European countries.
That's why, if an anime is announced to be streaming on Funimation, it severely limits my legal ways of watching it, as I need my anime subtitled in English and not the German-I-don't-speak-well that is available on most streaming services in my region (Austria).
So, when Crunchyroll announced the upcoming isekai fantasy anime In The Land of Leadale will be streaming on Crunchyroll beginning in January, and the regions that would have access to it include Europe, I was beyond ecstatic.
In The Land of Leadale, by the way, will be available on Crunchyroll for the following regions:
North America,
Central America,
South America,
Europe,
Africa,
Oceania,
the Middle East,
and the Commonwealth of Independent States (CIS)
The In The Land of Leadale anime series is based on the light novel series written by Ceez and illustrated by Tenmaso.
It tells the story of Cayna, a young woman who dies and is reincarnated in another world. A world she recognizes from the game she spent hours playing while hooked up to a life-support system.
The first episode of the anime is called 'An Inn, a Tower, a Bear, and a Banquet' and will premiere on Crunchyroll on January 5th, 2022.
Check out the most recent In the Land of Leadale trailer below, and mark your calendars for a Crunchyroll watch in just 10 days time.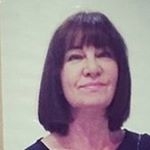 Latest posts by Michelle Topham
(see all)