The Japanese sci-fi drama Alice in Borderland has been killing it on Netflix worldwide in the last week, with Alice in Borderland Season 2 at #1 on the TV (Non-English) chart worldwide with more than 74.3 million hours of viewing in the period from December 26th, 2022 to January 1st, 2023.
In second place is Alice in Borderland Season 1, with more than 30 million hours viewed.
That season was initially released in December, 2020 on Netfix, and is still raking in an audience higher than many other non-English series.
It also means both seasons of Alice in Borderland combined have received more than 104 million hours of viewing time on Netflix in just a week. Amazing, eh?
Alice in Borderland stars Kento Yamazaki, Tao Tsuchiya, Nijirō Murakami, Ayaka Miyoshi, Dori Sakurada, and Aya Asahina.
The drama is based on the manga series by Haro Aso, and follows protagonist Ryōhei Arisu (Kento Yamazaki) who, while hanging out with his friends Daikichi Karube (Keita Machida) and Chōta Segawa (Yūki Morinaga), is transported into a parallel Tokyo where it seems the world has gone through some kind of apocalyptic nightmare.
Advertising
In the now-empty city, the three are forced to enter "a game", Should they fail at the game, certain death is the result.
It is here they also meet Saori Shibuki (Ayame Misaki) who tells them she has been in the city for a few days longer, but is already the only survivor of a group that played their initial game.
Alice in Borderland Seasons 1 and 2 are currently streaming on Netflix and, with half the world seemingly watching it, maybe you should too?
Watch the Alice in Borderland Seasons 1 and 2 trailers below to find out if the survival drama is something you would enjoy.
RELATED: Alice in Borderland anime now available on Blu-ray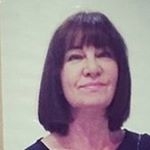 Latest posts by Michelle Topham
(see all)