With South Korean actress Jeon Do Yeon getting so much love and acclaim for her currently ongoing role as Nam Haeng Seon in the Korean rom-com Crash Course in Romance, it is no surprise to hear the actress is now receiving offers for more high-profile main roles.
The latest offer headed Jeon Do Yeon's way is for the main role in an upcoming movie called Revolver (working title).
That offer was announced on Korean news media earlier today, with Jeon Do Yeon's agency, Mangement SOOP, confirming the 50-year-old actress has received an offer to star in Revolver, and is currently reviewing it.
The movie, apparently, would star the actress as a former police officer.
Jeon Do Yeon, of course, got her start in the entertainment business as a model, but quickly moved into acting with a minor role in the Korean drama Our Heaven in 1992.
She earned her first major success with her role as Lee Soo Hyun in the acclaimed film The Contact in 1997. A performance that also won Jeon Do Yeon numerous awards.
Since then, she has starred in dramas like Shoot for the Stars, The Good Wife, Lovers in Prague, and Lost, and in a slew of movies including Emergency Declaration, I Wish I Had a Wife, Wau Back Home, Birthday, Beasts Clawing at Straws and A Man and a Woman.
Jeon Do Yeon earned international attention when she was awarded the Best Actress Award at the Cannes Film Festival for her portrayal of Lee Shin Ae in Secret Sunshine, a woman whose husband dies in a car accident and whose young son is then kidnapped and murdered.
Her latest project, Kill Bok Soon, the story of a female contract killer, will premiere on Netflix next month.
All I can say, with just how much I am enjoying Jeon Do Yeon's performance in Crash Course in Romance, it is so wonderful to see Korean dramas and movies featuring kick-ass older women in main roles who, to me, are even more appealing than the 20-somethings we are usually offered.
You can currently watch Jeon Do Yeon in Crash Course in Romance on Netflix. It is the second most-watched non-English language series on the streaming platform this month.
Watch the snippet from Crash Course in Romance below, and you will see just how wonderful of an actress she is.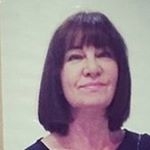 Latest posts by Michelle Topham
(see all)