English singer songwriter Jessie Ware has released a cool music video for her latest single 'Step Into My Life'.
The track is from her fourth studio album What's Your Pleasure?, which was released on June 26th via Interscope and PMR records, and is one of the disco-inspired songs from the 12-track album. An album that is deliberately far more upbeat in feel than much of Jessie Ware's previous work.
Ware's 'Step Into My Life' music video is also interestingly filmed as the dancer (Eric Schloesser )who stars in it is very much like a young Quentin Tarantino, while the atmosphere and the color palette of the video are also quite Tarantino-tinged.
The video was directed by Madison Shelpuk.
Jessie Ware's What's Your Pleasure? is an album that is quite far removed from her usual more downbeat songs.
That is interesting in and off itself as, of course, being an album that has been two years in the planning and recording, it was never planned as an antidote to the current COVID-19 panic.
As it turns out, however, Ware produced her first completely upbeat album in a time when many people need one.
What's Your Pleasure? has also ended up being one of Jessie Ware's most successful releases. Possibly because of that.
The album reached the number 3 spot on both the UK Albums chart and the Scottish Albums chart, making it the most successful album for the English singer to date.
Watch Jessie Ware's 'Step Into My Life' music video below and check out that gorgeous Tarantino vibe. The album is available to download on all major digital platforms.
Ware herself has promoted the album during COVID-19 lockdowns with other videos on her YouTube channel and with the plan of a 2021 concert tour supporting it.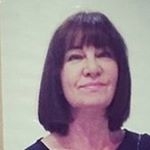 Latest posts by Michelle Topham
(see all)