Joseon Attorney Episode 16 ends series with just about the same audience it started with
While the period drama Joseon Attorney: A Morality never did manage to grab a huge audience during its 8-week run, the drama did end with a solid audience on MBC TV last night in South Korea.
According to Nielsen Korea, that Joseon Attorney, Episode 16 rating was a 2.9 percent of the nationwide audience, with a slightly higher 3.0 percent in Seoul.
That rating means the Woo Do Hwan-led drama ended its 16-episode run with an average of 3.0 percent of the audience in its time slot per episode overall.
A rating that, while not high and not the bang I expected it to be, does mean the drama did not lose any of its audience from beginning to end.
In fact, its audience increased slightly.
Joseon Attorney outside South Korea
Joseon Attorney, Episode 16 and all of the period drama's previous episodes do seem to have fared better outside South Korea as well.
Users of the Asian drama site My Drama List for instance still have the historical legal-themed drama with an 8.1 rating out of 10, even after its season finale last night.
A high rating for that site, and with users commenting that, while they felt the drama was definitely "above average" for a period piece, they specifically enjoyed the performance of Woo Do Hwan as male lead Kang Han Su.
Others, however, mentioned that while Joseon Attorney started off with great promise during the first couple of episodes, it began to lag quickly and should have been wrapped up in a 12-hour episode rather than a full 16 episodes.
Viewers on Viki, however, were more complimentary with Joseon Attorney: A Morality being rated with a 9.5 out of 10 currently, and with several commenting positively about the cinematography, the music and the costumes, as well as the excellent performances of Woo Do Hwan, Bona, and Cha Hak Yeon.
In other words, if you enjoy a well-produced and acted Korean period drama, and have not yet begun watching Joseon Attorney, you might want to give this one a chance.
You can watch the entire series now via Wavve in South Korea, and on Kocowa or Viki in most regions outside the country.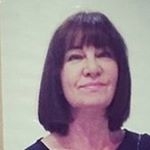 Latest posts by Michelle Topham
(see all)