Stars of the Korean drama Crash Course in Romance Jung Kyung Ho and Jeon Do Yeon have thanked fans ahead of the series finale airing later on tonight.
In statements to Korean media, and in photos released by tvN, main leads Jung Kyung Ho, Jeon Do Yeon, and director Yoo Je Won and screenwriter Yang Hee Seung said what filming Crash Course in Romance meant to them, and how grateful they are to the fans who loved the hit drama.
Jeon Do Yeon expressed her thanks to fans and to everyone involved in the production of Crash Course in Romance (called 'One Hit Scandal' in Korean):
The beginning of any new project always feels difficult and long, but looking ahead to the last episode like this, I now feel regret that it was too short and passed by in an instant.

Nam Haeng Seon was a character I really wanted to play, as I had been waiting a long time for an upbeat, happy story. But, as soon as I received the script, I wondered if I could actually play the part well.

Once filming started though, I found myself becoming immersed in the character, and now I would love to play her for longer.'
Jeon Do Yeon then expressed thanks for how Crash Course in Romance was written, and what it meant to her as a wife, and the mother of a teenage daughter:
"There are very few works where the entire family can watch them, and laugh and cry together. That is why Crash Course in Romance was so meaningful, as I was able to watch it with my own family too.
She finished by telling Crash Course in Romance fans:
Thank you so much for your love and interest.
Meanwhile, Jung Kyung Ho, who plays Choi Chi Yeol in the drama, showed his appreciation for his co-star, the director and writer:
I was happy to spend every moment with Chi Yeol, and to be able to work with my favorite director, writer and, of course, actress Do Yeon (he respectfully calls her "Sunbae Do Yeon" ie: "Senior Do Yeon).

In the drama, the lonely Chi Yeol meets Haeng Seon and grows as a person. During that process, I was also able to grow with Chi Yeol, as I think in some ways he is similar to me. Maybe that's why I felt such affection for him. 
 Jung Kyung Ho then went on to specifically mention the staff and fans:
The staff worked hard, and I was so happy and grateful to be with them.

As for Chi Yeol, he will say his last goodbye in the final episode, but I hope viewers will think of him with only happy thoughts in the future.

Thank you to fans for loving Crash Course in Romance, Chi Yeol and the Yeol-Seon couple so much, and for all your warm messages.
Meanwhile, writer Yang Hee Seung (Oh My Ghost) also thanked fans for their response to her scripts:
I am so thankful that viewers recognized and loved the sincerity of every character. I want to express my gratitude to the actors as well, and to say thank you for breathing life into my characters and making them become real. I will try to become a writer who writes good dramas in the future.
Finally, director Yoo Je Won (Hometown Cha Cha Cha) thanked everyone who worked on the set, and the fans for watching, as well as stressing how hard everyone worked on set to produce the drama.
He also pointed viewers to a comment writer Yang Hee Seung made:
The observation conveyed by screenwriter Yang Hee Seung adds to the intense feelings felt after watching a drama like this — "I think there are 'joys and sorrows' in every life. Every character in the drama had their own story, agony, and conflict.
Watch the 16th episode, which is the end of the drama, and even if other hardships and failures arise in their lives in the future, like everyone watching, everyone involved with the production hopes these characters will get through the situations well, and will overcome them like always.

It would be nice if you enjoy the 'fun' ending rather than the 'obvious' ending."
As for that last part, for viewers who watched Episode 15, I will just add, let's hope it is a big improvement on Episode 15, eh? 🙂
For viewers outside Korea, the final episode of Crash Course in Romance ends tonight on Netflix.
And, of course, look out for Jeon Do Yeon's next Netflix project Kill Boksoon premiering on the streaming service on March 31st. She looks absolutely kickass in this one.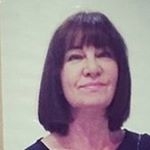 Latest posts by Michelle Topham
(see all)