The ongoing KBS drama Curtain Call kept its lead on Korean TV last night, with Episode 9 of the melodrama earning 4.2 percent of the viewership in its time slot nationwide.
This is only a teeny tiny 0.1 percent fall from the viewership for Episode 8.
With the ongoing interest in the drama, and the story only seven episodes away from conclusion, Curtain Call Episode 10 is likely to earn around the same number of viewers tonight.
Curtain Call stars Kang Ha Neul, Ha Ji Won, Kwon Sang Woo, Go Doo Shim, Jung Ji So, Sung Dong Il, and Noh Sang Hyun, and tells the story of an actor who is hired to pretend to be the long lost grandson of an aging North Korea escapee.
Since her escape decades before, Ja Geum Soon (Go Doo Shim) has always regretted leaving her husband and young child behind after the three become separated during their efforts to leave North Korea.
Now she has been diagnosed with cancer, and told she only has three months left to live.
Because of this, she has one wish before she dies — to again meet the grandson she briefly met during a reunion of separated families. A boy she lost contact with after her grown son died back in North Korea.
After Geum Soon's trusted right-hand man, Jeong Sang Cheol (Sung Dong Il) discovers he has now become a violent criminal, he realizes arranging a reunion is no longer possible.
So he hires a young actor (Kang Ha Neul) to play the part of her grandson until she dies.
Curtain Call premiered on South Korean TV on October 31st, 2022, and has been airing every Monday and Tuesday evening since.
The drama was directed by Yoon Sang Ho (River Where the Moon Rises).
Watch Curtain Call via Viki and, in some regions, on Amazon Prime Video. It is easy to see why the drama seems to have gained a loyal viewership.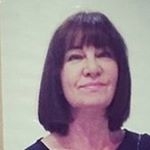 Latest posts by Michelle Topham
(see all)