While the new Korean supernatural rom-com drama Delivery Man, Episode 1 ratings last night were nowhere near as high as those on other networks, the comedy drama does show promise for gaining much higher numbers going forward.
Especially as, even with the quite low Delivery Man, Episode 1 ratings in Korea yesterday, the ENA drama still achieved higher ratings than the first episode of that network's past most highly-rated TV series Extraordinary Attorney Woo.
Nationwide ratings for Episode 1 of Delivery Man (known as 딜리버리맨 in Korea) came in at 1.1 percent last night.
A number that places it higher than the 0.9 percent the first episode of the critically-acclaimed Extraordinary Attorney Woo earned back in June, 2022.
Considering Extraordinary Attorney Woo then shot from 32nd place in its time slot for its first episode to first place with a 17.5 percent audience share by the time its final episode aired, there is most definitely hope for Delivery Man yet.
Especially as, after watching the first exceptionally well-done and highly entertaining episode of the rom-com earlier today, I have a feeling word will spread quickly that Delivery Man is a solid very funny drama deserving of a much higher audience.
Check out the official trailer for Delivery Man below.
You can watch the drama's first two episode streaming via Viki now.
RELATED: Stills released for ENA drama Delivery Man and Disappointing ratings for second episode of Delivery Man in Korea but not internationally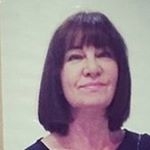 Latest posts by Michelle Topham
(see all)