The Korean fantasy romance drama Kokdu: Season of Deity Episode 2 aired on Saturday night in Korea and, surprisingly, it did not fare as well as the drama's first episode.
Instead, Kokdu: Season of Deity Episode 2 dropped from a 4.8 percent premiere nationwide down to a 2.2 percent share of viewership.
Entirely the opposite of the what-now-looks-like smash hit Crash Course in Romance, which continues to increase its viewership with every new episode aired.
Kokdu: Season of Deity stars Kim Jung Hyun as Kokdu, Im Soo Hyang as Dr. Han Gye Jeol, along with Kim Da Som, Ahn Woo Yeon, Kim In Kwon, and Cha Chung Hwa.
It tells the story of an immortal being called Kokdu who comes back to earth every 99 years to not only cause havoc, but also to punish people for their transgressions.
That is until he meets Dr. Han Gye Jeol, and then his plans begin to fail as his emotions get involved.
Meanwhile, on English language review boards, Kokdu: Season of Deity is scoring quite low for audience enjoyment, with viewers complaining the first episode was too rushed, and with opinions just about evenly split on if they are enjoying Im Soo Hyang's performance or not.
Unfortunately for her, she is an actress whose work seems to polarize people quite a lot, so it isn't surprising she is receiving backlash.
Whether Kokdu: Season of Deity can recover its viewership in Korea going forward, whether viewers enjoy her work or not, is yet to be determined.
Usually, however, when a show plummets in the ratings this soon in the season, it rarely recovers.
With Kokdu: Season of Deity Episode 2 receiving such a small audience on Saturday night (33rd in its time slot in Korea nationwide), it will be interesting to see how Episode 3 airs on Friday.
Check out the show's teaser trailer below to get an idea if the drama is your cup of tea. If it is, you can catch the first two episodes of Kokdu: Season of Deity outside Korea on Viki where, interestingly, it is being rated 9/10 currently.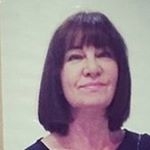 Latest posts by Michelle Topham
(see all)