According to South Korean broadcaster KBS, the premiere of the upcoming sci-fi romance drama Run Into You broadcast has been delayed, although no reason has been given as to why.
The drama, which stars Kim Dong Wook and Jin Ki Joo, was due to premiere towards the end of January during a Wednesday and Thursday time slot on KBS.
That has now changed, with the new time slot for Run Into You likely to be on a Monday and Tuesday, although no fixed date for its airing has been announced.
Instead, it is looking like Run Into You will probably not begin broadcasting until the end of April or early May at the earliest.
That is due to the upcoming Jang Dong Yoon and Seol In Ah drama Oasis already being scheduled on KBS for the Monday/Tuesday slot, which won't finish airing until the end of April.
In other words, it's a pity we will have to wait at least another four months (possibly longer?) to begin watching Run Into You as, from the teaser trailer released last month, it looks like a little more unique than the usual K-drama fare.
Run Into You, which is being directed by Kang Soo Yeon (The Tale of Nokdu and The Ghost Detective) and was written by Baek So Yeon (The Tale of Nokdu) follows Yoon Hae Joon, the youngest anchor at a local news station and Baek Yoon Young, a writer who doesn't make a living from her work, but instead has to work at a publishing company to make ends meet.
The pair eventually meet when they unexpectedly travel back to the year 1987.
Yoon Hae Joon in an effort to find the perpetrator of a series of murders, and Baek Yoon Young to stop her parents getting married so that she will never be born.
Yes, apparently he is that dedicated and she is that depressed.
The drama is the first time Kim Dong Wook and Jin Ki Joo will work together since he starred in Sh**ting Stars last year, and she had a guest role.
Fingers crossed the Run Into You premiere won't be delayed past early May, as many fans have been waiting a long time for it to air to see the pair together, and doesn't the plot sound interesting?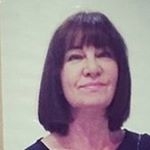 Latest posts by Michelle Topham
(see all)