Icelandic band Kaleo has been doing very well in the world of TV series soundtracks lately, having had music featured in U.S. TV shows like 'The Vampire Diaries', 'Grey's Anatomy', 'Lucifer', 'Orange is the New Black', 'Suits' and NBC's 'Blindspot'.
This week, the indie rock band showed up again on 'The Vampire Diaries' — Season 8, Episode 10, "Nostalgia's a Bitch". This time with the show's opening song 'All The Pretty Girls', a track from their 2016 sophomore album A/B.
Advertising
When you look at the shows that seem to love Kaleo's music, though, it is probably not that surprising. After all, the band's rock sound has a distinct folksy quality to it, and that kind of thing tends to go well with scenes of melodrama and angst.
While Kaleo may be featuring heavily in American TV shows, however, the band themselves are currently rocking Europe with a concert tour that includes upcoming shows in the Netherlands, the U.K., and Ireland.
They will be back in the U.S. on February 27th with a show in Columbus, Ohio. They then kick off a major American leg of their latest tour with a slew of dates across the U.S., ending up in Dover, Delaware on June 15th. They head back to Europe at the beginning of July for shows in France. Check out all their upcoming tour dates on their website.
Related: Listen to Kaleo's live performance of 'Walk on Water' at the Icelandic Listener Awards
Let's face it, you definitely cannot say Kaleo doesn't work hand, as these boys kick major ass in the we're-going-to-bust-our-butts-until-we're-good-and-famous arena. Good for them.
Advertising
Listen to Kaleo's 'All The Pretty Girls' as featured on this week's episode of 'The Vampire Diaries' below.
It was recorded & mixed by music producer Arnar Guðjónsson who, by the way, has a gorgeous album of his own — Mysterious Mist Engulfs — available for streaming on Deezer.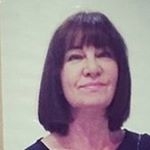 Latest posts by Michelle Topham
(see all)