Kim Bum's '𝑩etween 𝑼 and 𝑴e' Asia Fan Meeting hits 6 cities in 5 countries
Now that South Korean actor Kim Bum has finished the promotion for his recently ended drama Tale of the Nine-Tailed 1938, it is time for him to promote himself.
And time for him to thank his fans for all the amazing support they have given him over the last few years.
Kim Bum's thanks, apparently, come in the form of a Kim Bum Asia Fan Meeting, which has just been announced on the actor's Instagram account.
Advertising
According to the video the actor released about his upcoming Asia Fan Meeting, it is the first one he has done in 10 years.
(Watch video below)
That Asia Fan Meeting — titled '𝑩etween 𝑼 and 𝑴e' — will kick off on August 25th and end on October 9th. During that time, Kim Bum will visit six cities in five countries.
According to the Korean actor, the Kim Bum Asia Fan Meeting dates and cities look like this:
08.25 — TOKYO
09.03 — JAKARTA
09.16 — BANGKOK
09.22 — MANILA
09.23 — CEBU
10.09 — SEOUL
Interestingly, Kim Bum must be very popular in the Philippines as it is the only country that will see the Korean actor appear in two different cities (Manila and Cebu).
Advertising
Of course, he may still add more dates/cities to his 𝑩etween 𝑼 and 𝑴e Asia Fan Meeting as time goes on.
We will keep you posted if he does.
RELATED: Kim Bum and Lee Dong Wook — who is more laidback and who is more shy?
Meanwhile, you can watch Kim Bum in his latest drama Tale of the Nine-Tailed 1938 (and man, he is superb in it) via Amazon Prime Video.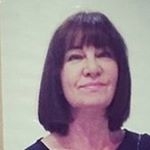 Latest posts by Michelle Topham
(see all)