Arab boycott seems to have helped King the Land's success
Anyone with half a brain could see the Arab boycott and subsequent troll campaign targeting King the Land, JTBC the network it aired on in South Korea, and the actors in it would only end up with the South Korean drama earning even more attention and more viewers than it had done before the boycott began.
As I predicted, that is exactly what has happened with King the Land back at #1 on the Netflix Most-Watched Non-English TV list for the week of July 10th to the 16th.
According to Netflix, episodes of King the Land have now been watched for 51.8 million hours since the drama premiered on the streaming platform, and with 4.6 million views this week alone.
That firmly placed it in back in the #1 spot on Netflix, and dethroned last week's most-watched TV show Korean drama Celebrity.
King the Land is back at #1 on Netflix for the second time
Of course, King the Land had already been incredibly successful, both in Korea and on Netflix, before the Arab boycott began.
So successful, in fact, it hit #1 on the Netflix Most-Watched Non-English TV list during the first week it premiered and has not left the Top 10 ever since.
Once the Arab boycott began, however, that just sent more viewers to watch the Korean rom com — curious about why the Arabs were upset — and helped cement its well-deserved place right back at the top.
King the Land is currently airing on JTBC in South Korea every Saturday and Sunday at 22:30 (KST).
New episodes arrive on Netflix around the same time.
And yes, if you have not yet started watching King the Land, it is the drama I have been recommending to every K-drama fan I know since it premiere on June 17th.
It really is that good.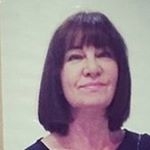 Latest posts by Michelle Topham
(see all)