While the ongoing Korean drama Kokdu: Season Of Deity is not one of the season's most popular shows, it is nice to see it regaining some of its audience in Korea this week after a substantial drop for Episode 2.
Kokdu: Season Of Deity Episode 3 aired last night in Korea, and earned a 3.1 percent audience share in its time slot nationwide, as well as a 3.2 percent share in Seoul.
That is an increase of almost a full 1 percent over Episode 2.
An increase that will hopefully continue with tonight's airing of the next episode, as the drama is much better than audiences who didn't watch the second episode seemed to believe.
Kokdu: Season Of Deity is a romantic fantasy drama that stars Kim Jung Hyun and Im Soo Hyang.
Outside Korea, the drama is being aired via Viki, with Viki viewers giving it a cumulative 9/10 in their reviews.
From comments on reviews, what seems to have damaged Kokdu: Season Of Deity's popularity is the first episode, as many viewers didn't enjoy either the story, the chemistry between the two lead actors, or the performance of lead actress Im Soo Hyang.
Something I somewhat agree with, as the acting in particular in Episode 1 does have a few problems.
Those who stuck with Kokdu: Season of Deity through Episode 2 on, however, seem to have been pleasantly surprised as, not only does the acting improve substantially, but the plot also becomes even more interesting.
Let's see how viewership for Episode 4 plays out later on today then, eh?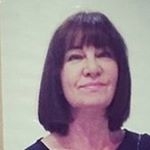 Latest posts by Michelle Topham
(see all)