The Komi Can't Communicate ending theme song 'Hikare inochi' has just gotten a full music video.
The sweet song is one of two ending theme songs that will be featured on this first season of the new coming-of-age romantic comedy anime.
The 'Hikare inochi' music video (aka Shine, Life in English) features a school girl (played by Japanese actress  Himena Tsukimiya) who is excluded from school life, with everyone in her class simply ignoring her presence.
As she wanders around school by herself, she comes across another girl who also always seems to be alone.
Soon the first girl is running after the second as she leaves her keys behind on a desk, until the two meet on the school's roof where she returns the key and the two begin to talk.
Kitri, the performers of 'Hikare inochi', are sisters Mona and Hina, who have been creating music together professionally since 2015.
The classically-trained sisters are known for playing the piano side-by-side in an astoundingly perfect way, while also singing, as well as for their songs that incorporate several music genres in just one track often skipping from melody to melody as they progress.
A little disconcerting sometimes, but still lovely, as you will hear in 'Hikare inochi'.
Related: The opening theme song for Komi Can't Communicate is upbeat and cool — listen
Watch the just released music video for the Komi Can't Communicate ending theme song 'Hikare inochi' below. The song was officially released in Japan today.
As for Komi Can't Communicate, the anime will be premiering worldwide on Netflix on October 21st.
Get more information about Komi Can't Communicate on the anime's official website.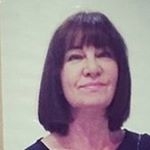 Latest posts by Michelle Topham
(see all)