Any news about upcoming new Laid-Back Camp anime releases always makes my day, as the slice of life anime is easily at the top of my list of best of all time.
That's why, even a Laid-Back Camp movie visual featuring the five girls so far away you can hardly see who is who still made my Saturday just a little bit brighter.
After all, with no announcement yet of a Laid-Back Camp Season 3, the only thing we have to look forward to when it comes to Rin and her friends is the movie based on the hit series.
That Laid-Back Camp movie is due to premier in Japan in early Summer, 2022, with a release date in the west soon after, and anime studio C-Station obviously wants to get us excited for its release.
Hence, the new visual.
While the Laid-Back Camp movie visual doesn't give us close ups of Rin, Nadeshiko or any of our other favorite girls, it does give us a gorgeous view out over the Japanese Alps, and shows off some of the beautifully drawn Japanese countryside we have grown to love in this stunning series.
Sadly, it has been previously announced the girls will be older in the movie, which may not bode well for another series. Fingers crossed, however, that that isn't the case as, if it was, tens of millions of fans would be heart-broken.
The Laid-Back Camp movie will see the return of the original voice cast who will reprise their roles, as well as director Yoshiaki Kyōgoku from Season 1, and character animation designer Mutsumi Sasaki who will be responsible for making those characters we all love just as adorable as ever.
Enjoy the just released visual for the film, keep your fingers crossed we'll get a lot more soon and, oh yeah, watch Laid-Back Camp Seasons 1 and 2 on Crunchyroll.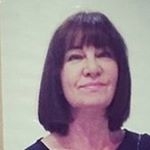 Latest posts by Michelle Topham
(see all)