After rumors have been swirling for a couple of months now about Lee Dong Wook starring in The Killer's Shopping Mall, but nothing being confirmed by his agency, confirmation has finally arrived via Disney Plus.
That streaming platform announced the cast for the Korean action drama The Killer's Shopping Mall yesterday and, yep Lee Dong Wook is named to one of the two main roles.
The other lead role goes to Kim Hye Joon.
Advertising
The Killer's Shopping Mall (aka 살인자의 쇼핑몰 in Korean) is an upcoming action drama that is a spin-off of the tvN drama The Killer's Shopping List.
It tells the story of Jeong Jin Man (Lee Dong Wook) a strange man who takes in his orphaned niece after her parents suddenly die.
Jin Man runs a suspicious shopping mall, and it is here that his niece Jeong Ji An (Kim Hye Joon) will now be brought up.
Park Ji Bin, who appeared in The Killer's Shopping List, will also have a support role in the new drama, alongside Seo Hyun Woo and Kim Hae Na.
2023 is a busy year for Lee Dong Wook
Since Lee Dong Wook's starring role as the gumiho in Tale of the Nine-Tailed, the talented Korean actor's schedule has only become more and more packed.
Advertising
2023, however, looks like it might just be his busiest year yet.
After all, not only has Lee Dong Wook just finished filming on the sequel drama Tale of the Nine-Tailed 1938, which is now streaming via Amazon Prime, but he is also starring in the SBS drama The Good Man.
Throw in the filming for The Killer's Shopping Mall, plus roles/promotion work for the movies Harbin and Single in Seoul, and it appears we are likely to see a lot more of Lee Dong Wook this year.
Not that I'm complaining.
The Killer's Shopping Mall is based on the book 'Sarinjaui Syopingmol' or '살인자의 쇼핑몰' by  Kang Ji Young.
The drama is due to release in 2024, with Disney Plus getting rights outside South Korea.
RELATED: Lee Dong Wook is very confused by one thing a fan said — Watch!!!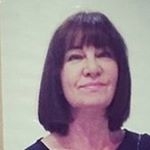 Latest posts by Michelle Topham
(see all)