Remember alternative rock band Hootie & the Blowfish's hit song 'Time'? That gorgeous rock song that sounds deceptively upbeat and happy but, when you really listen to the lyrics, you realize it's a lament at how time ultimately destroys us all?
Time, time, time, time) You ain't no friend of mine
(Time, time) I don't know where I'm goin'
(Time, time) I think I'm out of my mind
(Time) Walkin', (Time) wasted
Well that iconic track showed up on the soundtrack of the season finale of the sci-fi series Roswell, New Mexico last night — Roswell, New Mexico, Season 2, Episode 13, "Mr. Jones".
The song was played on the show as Liz arrived at The Crashdown and Diego was introducing Dr. Meyerson.
'Time' was released in October, 1995 on the Atlantic record label and was the fourth single from the band's major label debut studio album Cracked Rear View.  An album that went on to eventually become one of the best-selling albums ever released in the U.S.
Twenty five years and six studio albums later, and Cracked Rear View is still Hootie & the Blowfish's most successful album.
It also made it to the top spot on the charts in the United States, Canada and New Zealand, and was certified Gold in the UK, 2 x Platinum in Australia, 2 x Diamond and 21 x Platinum in the U.S. and 2 x Diamond in Canada.
Hootie & the Blowfish was founded in 1986 while college students Darius Rucker and Mark Bryan were students at the University of South Carolina. They formed a duo but quickly morphed into a fully-fledged band when bassist Dean Felber and Brantley Smith joined them.
The band released five studio albums, a slew of hit singles, and emained together until 2008 when they went on hiatus.
This was largely due to Darius Rucker wanting to pursue a solo career as a country singer.
During the next 10 years, they did play a few concerts as a band, but it wasn't until late 2018 that they finally got back together permanently. A year later, they released Hootie & the Blowfish's sixth studio album Imperfect Circle.
Listen to Hootie & the Blowfish's 'Time' from Roswell, New Mexico both in the official music video where you can hear a live performance of the song and on the original album recording on Spotify.
You can keep-up-to-date with the band's goings-on via their website.
Roswell, New Mexico finished up its second season with last night's episode. It has already been renewed for a third season, although that is now likely to be delayed due to the COVID-19 lockdowns.
RELATED: Alanis Morissette graces Roswell, New Mexico's soundtrack with her stellar sound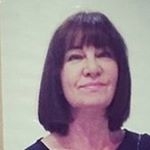 Latest posts by Michelle Topham
(see all)