It has been two years since we got new episodes of the SYFY Western horror series Wynonna Earp but, with its fourth season finally here, music-wise it is certainly not disappointing so far.
Take Canadian alternative pop singer songwriter Adaline's 'Ghost', that track that was featured on Wynonna Earp this week — Wynonna Earp, Season 4, Episode 2, "Friends in Low Places" — it was played during the scene as Nicole and Waverly reunite.
Now that is a gorgeous song and a welcome addition to this superb supernatural series.
Adaline, of course, has had a number of other songs featured in hit TV series — including songs in Flashpoint, Bitten, Killjoys, Rookie Blue, Grey's Anatomy, Lost Girl, The Order, 90210 and The Fosters.
She is also obviously popular with the Music Supervisor of Wynonna Earp, having had three songs licensed for the series so far.
Adaline's 'Ghost' was written by the singer as a result of her coming to terms with being queer and questioning the teachings of the evangelical Christian church she was brought up in.
She talks about it in the notes of her official music video on YouTube:
I knew that writing in honesty would lead some difficult conversations with important people in my life, but I needed to be transparent and vulnerable. I wanted ballads "Ghost" and "Over You" to speak to the LGBTQ community within an inclusive narrative that explores the heartbreak that happens when two people in love, regardless of gender, end something meaningful. Far too often, society projects an overt sexuality upon this community, and in so doing dehumanizes them. The reality is, all people, irrespective of orientation, experience the pain of broken promises, betrayal, fractured relationships, and intense loneliness.
You can read her full comment in the notes on YouTube here.
Listen to Adaline's 'Ghost' from Wynonna Earp in the song's official music video, and watch the show on SYFY.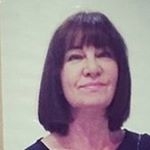 Latest posts by Michelle Topham
(see all)