Iconic indie singer songwriter Alanis Morissette's 'Guardian' was played on Roswell, New Mexico last night — Roswell, New Mexico, Season 3, Episode 8, "Free Your Mind".
Alanis Morissette's 'Guardian' is the lead single from the Canadian singer songwriter's eighth studio album Havoc and Bright Lights, which was released in 2012 via the Collective Sounds label.
The track is far removed from much of Morissette's older music, as it is much more upbeat, cheerful and 'pop-y', but was not as successful as most of her past releases. Particularly in the United States.
This was later put down to it not receiving the radio play her other songs received as, in countries like Austria where the radio play 'Guardian' received was extensive, the track did exceptionally well.
Morissette's 'Guardian' did still chart in 11 countries, however, and appeared on three charts in the U.S. with its highest ranking at #14 on the US Rock Digital Song Sales.
The song was also certified Gold in Italy.
Related: Natalie Merchant's 'Life is Sweet' a gorgeous addition to Roswell, New Mexico soundtrack
And, as a huge fan of Wim Wenders' Wings of Desire myself, I love what Morissette said about the song's music video — one that was shot in black and white, and had the singer on rooftops around Berlin wearing angel wings:
"This video is a tip of the hat to Wim Wenders Wings of Desire (it is the 25th anniversary of the film having been released). The full circle poetry of my having written 'uninivited' for its remake, combined with my love of the original movie, combined with my love of Germany, having lived there for three years as a child, combined most importantly with how this video is such a visual extension of the song 'guardian', which is so close to my heart….it was so much fun to make it in Berlin!  I think it really shows how the parent/guardian angel role are linked….how, ultimately, a powerful inner parent calls upon spirit to guide her/his choices on the loved ones' behalf…whether it is for a child, a friend, or an inner child…this love and this grace is available to everyone." 
Listen to Alanis Morissette's 'Guardian' as heard on last night's Roswell, New Mexico in that music video, and on her Havoc and Bright Lights album.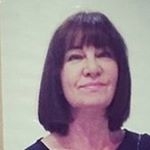 Latest posts by Michelle Topham
(see all)