One of the music pieces that is getting a huge amount of attention from fans of the new Netflix drama series The Queen's Gambit is Erik Satie's 'Gnossienne No. 1′ played by Alexandre Tharaud — The Queen's Gambit, Season 1, Episode 2, "Exchanges".
The instrumental piece is one of those classical pieces we have all heard 100 times but didn't know its title. But when it appears on a TV show we enjoy, it is so beautiful, we search for it.
The piece is called 'Gnossienne No 1' and was composed by French composer Erik Satie.
It is one of several Gnossiennes written by Satie in the late 1800s, pieces that are thought of as experimental as they do not fit the form or rhythm of the day at all.
Satie created the term 'Gnossienne' to describe these works, but 130 years after their composition, historians still have little idea what the term means or where it was derived from by Satie.
Erik Satie's 'Gnossienne No 1' is one of three Gnossiennes composed in 1890.
The piece was first published in 1893 without a dedication but, on being republished in 1913, was dedicated to Alexis Roland-Manuel, a composer and critic who was also a close friend of Satie's.
Alexandre Tharaud's performance of 'Gnossienne No 1' is from the French pianist's album Satie: Avant-dernières pensées released via the Harmonia Mundi label in 2009. (article continues below…)
Listen to Mason Williams' 'Classical Gas' from The Queen's Gambit, Season 1, Ep. 5 "Fork"
It has become a much-loved piece by classical music and non-classical music fans alike as the melody is so haunting and beautiful, and tends to stick with you long after the recording ends.
Listen to Alexandre Tharaud's 'Gnossienne No 1' as heard on The Queen's Gambit in the video below.
You can also hear the gorgeous piece, along with all of Satie's 'Gnossiennes' on Tharaud's album Satie: Avant-dernières pensées below that.
It is a huge and beautiful body of work, with over 70 pieces of music, so settle in for a long time.
Satie's 'Gnossienne No 1' has had over 25 million plays on Spotify, by the way, so it is not just modern music people want to listen to on that streaming platform it seems.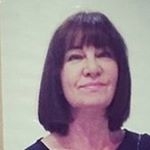 Latest posts by Michelle Topham
(see all)