American country/bluegrass singer songwriter Alison Krauss' 'Down To The River To Pray' was played on the new ABC drama series Big Sky this week — Big Sky, Season 1, Episode 2, "Nowhere To Run", which aired on November 25th, 2020.
The song was heard at the end of the episode.
Alison Krauss' 'Down To The River To Pray' was first released on the soundtrack of the Coen Brothers' film O Brother, Where Art Thou? in 2000.
A film that was an enormous success at the time of its release.
The album features 19 tracks of folk, country, gospel and bluegrass songs that quickly became popular. It was also recognized as bringing renewed attention to genres of music like bluegrass, folk music and gospel — genres that don't always get the same attention as those like pop, rock and country.
Krauss re-released the song on her first live album Live, which was created in collaboration with the bluegrass band Union Station.
The track itself is a traditional song of the type that were often sung at outdoor baptisms. Hence the title — 'Down To The River To Pray'.
It was likely written sometime in the mid to late-1800s, and has been recorded many times since the early 1920s.
The most notable and most successful versions among them being an Arlo Guthrie version in 1970, Alison Krauss's release and one from the British acapella group The King's Singers in 2005. (article continues below…)
Listen to Steve Earle's 'Heaven Ain't Goin' Nowhere' from Big Sky, Season 1, Ep. 2
Krauss also released the song a third time in 2003. This time along with Doc Watson and Ricky Scaggs on an album called The Three Pickers.
Listen to Alison Krauss' 'Down To The River To Pray' in the video below and on the soundtrack of O Brother, Where Art Thou?, which you will find in its entirety in the Spotify player below that.
The first season of Big Sky is currently airing on ABC.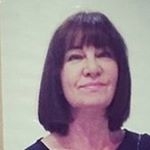 Latest posts by Michelle Topham
(see all)